Spaghetti Supper hosted by the Midland Legion Ladies' Auxiliary - This event has already occurred
Event Details
Spaghetti Supper at the Midland Legion, 196 Queen St., Midland on Fri. Mar. 3, 2023 from 5 pm to 7 pm. $12 per ticket, children under 10 half price. Elevator is available. 
Come support the Midland Legion Ladies' Auxiliary. 
Vegetarian sauce and take out options available. Tickets available at the...
...
Contact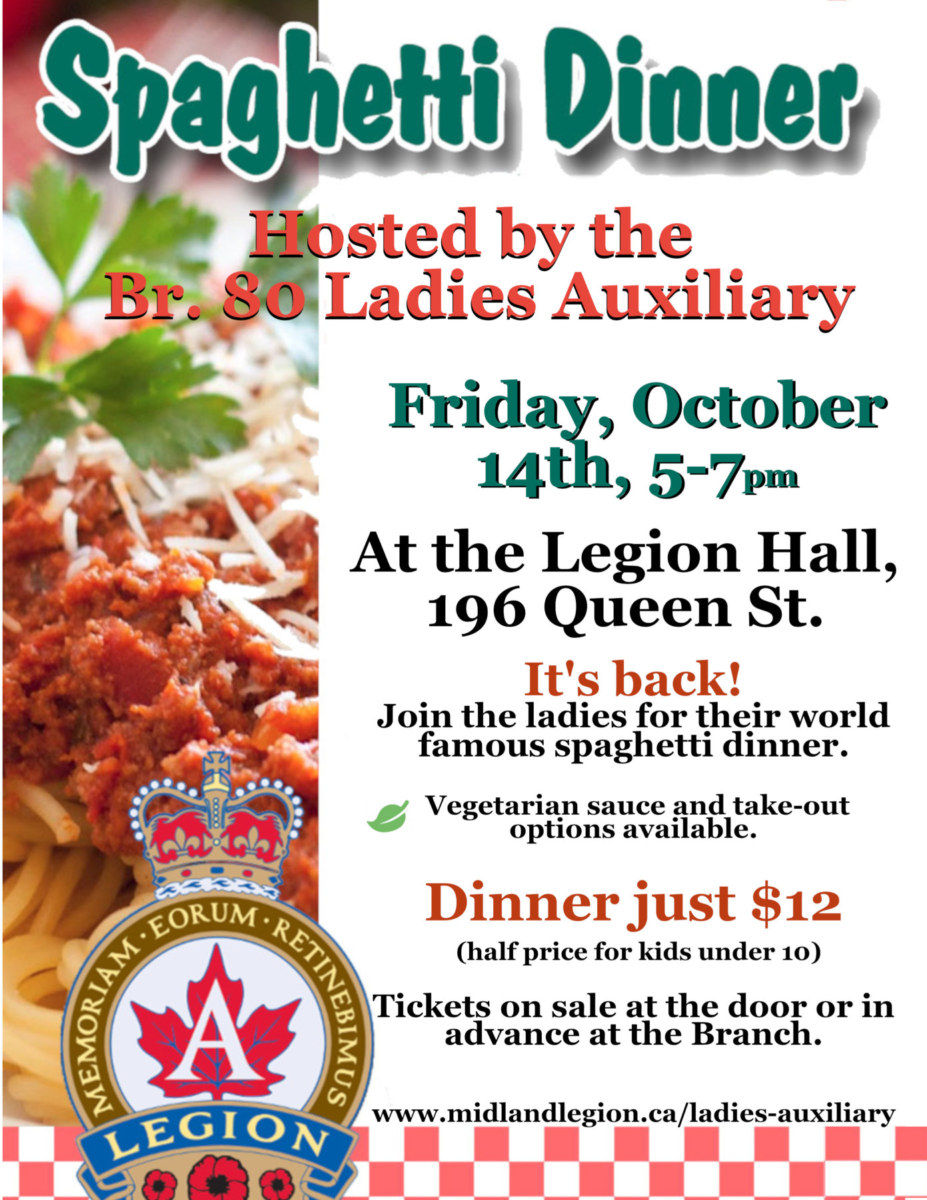 Title
Date: Date
Location: Location
Category: Category